Alan Werenko – Director
Entrepreneur / Business Coach / Angel Investor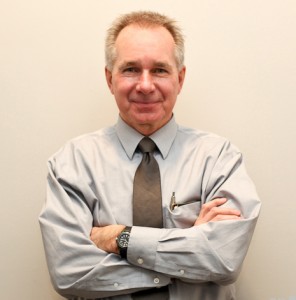 Alan Werenko is a registered, professional engineer in Ontario and holds a Masters of Applied Science in Electrical Engineering (1973) from the University of Waterloo. He began his entrepreneurial business career in 1974 as a partner with Mike Volker in Volker-Craig Ltd., a computer terminals company. Alan's role as Vice President, Marketing built sales globally to $7 million in twenty countries by 1981, when it was sold to a TSE-listed public company for $7 million. In 1984, he re-purchased the company and took it private as Volker-Craig Technologies Ltd., and was president until 1988 when it was purchased by Erni-Compro AG of Switzerland.
In 1988, Alan developed a High Technology Business Centre in Waterloo, and owned and managed it until its sale in 2004. Currently, he provides consulting, coaching and mentoring services to many executives and entrepreneurs with technology companies in British Columbia. Alan is Term Professor at the Okanagan College Business School where he has lectured on Entrepreneurship, Personal Success Strategies, and Professional Selling. He is an active member of Vancouver angel networks and New Ventures BC. Alan was a final jury member from 2006 to 2011 for the New Ventures BC awards where the winners are selected every September in Vancouver.
Since 1990, Alan has been an active Angel Investor. In 2008, he co-founded GreenAngel Energy Corp. with Mike Volker, and continues as a Director.
In 2011, Alan coached Dr. Joe Mazza and his Mazza Innovation startup to two New Ventures BC financial awards and invested in the venture. He was a Director for three years and recently stepped down.
For more information about Alan, please visit his LinkedIn page here