Why Entrepreneurs are Fishing for Investors but Not Finding Them – Interview with Mike Volker
Note: This article has been republished by the generous permission of the author, Business in Vancouver. To subscribe follow this link: http://www.biv.com/subscribe/index.asp
New booklet from angel investor and SFU innovation office director outlines the art of raising capital to develop your business case
By Nelson Bennett, BIV Publishing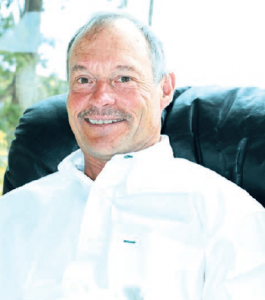 As a "green angel investor" and director of Simon Fraser University's Innovation Office, Mike Volker hears a lot of pitches from clean-tech start-ups and often marvels at entrepreneurs' ability to pitch good ideas so badly. So when a U.K.-based e-book publisher asked him to write a booklet about selling the sizzle and the steak of business ideas, he wrote Making the Business Case, which became available to download free last week on bookboon.com/making-the-business-case. Volker, who is chairman of Green Angel Energy, which invests in early stage clean-tech companies, recently shared his thoughts with Business in Vancouver about the challenges and opportunities in Vancouver's high-tech and clean-tech sectors.
BIV: Why did you pick this topic for an e-book?
MV: I just got a little tired of hearing so many presentations and at the end of them wondering what it is they do. It just amazes me how poorly entrepreneurs communicate to investors, and others, just what, exactly, they want to do, and how they're going to make a buck at doing it.
BIV: What do you want to hear when someone is making a pitch?
MV: The key thing is what's compelling about their idea and who's going to buy it. A lot of them have these fancy models about where they are going to get revenue. But I always want to know who are the customers and why are these customers going to pay for the product or service. It's really that simple: what
have you got that's unique or different?
BIV:We have seen quite a few startups created in Vancouver through incubator and accelerator programs, but as you point out in your book, most startups fail in the first five years. Why?
MV: They're not nimble enough to stay ahead. We're seeing this, in a sense, with the RIM guys. They took their eye off the ball. They were out in front, but they weren't paying much attention to competition. They just simply got sidetracked. It's largely a failure of the team to seize new opportunities, change their business plan, change course, so they can better capture these opportunities as they come along. It comes down to being able to manoeuvre and continually come up with something that's going to appeal to their customer.
BIV: What is the crib death rate like for Vancouver startups?
MV: I think the odds are getting better. I have this angel fund that I've got 60 companies in. I expected by now to have a fifth of them fall by the wayside, but that hasn't happened. Maybe 10% of them have fizzled and a large percentage are doing quite well. I think it's improving, and I think it's from the help they get from other seasoned angels.
BIV: You've been lobbying to change BC Securities Commission regulations that essentially restrict ordinary people from investing in startups and early stage companies.What's the problem with the current system?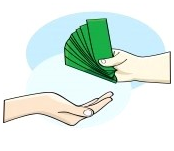 MV: They really are keeping a lot of investors out of the market. I got a phone call from someone who works for BC Ferries who heard about what we're doing. He called me up and said, "I have $25,000 I'd like to invest in the new economy." I said, "I'm sorry, we can't take your money." There's a huge number of people like that with capital that they'd love to risk. It's no different than risking it on a publicly traded mining company. So why not put it into a little tech company? The entrepreneurs and investors see it as a huge barrier.
BIV: When it comes to clean tech, does the traditional financing model work or have things changed fundamentally when it comes to raising capital?MV: I'm seeing this huge shift from institutional investing to angels. I also see institutional investors not making a lot of money. They're not getting the returns.
BIV: So what do you want to see changed?
MV: The Canadian Advanced Technology Association is pushing for crowd funding. They're trying to push the Canadian regulators in the direction that the Americans went by allowing companies to raise small amounts.
BIV: What would lowering the bar to allow ordinary Canadians to invest in new companies mean for the high-tech sector?
MV: I think we'd see a whole order of magnitude increase in the available funding – at least 10 times what's presently available to them. There is a danger that it could become a free-for-all and a lot of people could lose their money. This is one of the concerns of the commission, and rightly so.
BIV:Technology companies are worried that they will lose the Scientific Research and Experimental Development (SR&ED) tax credit, as recommended in a report by Tom Jenkins. Are those fears valid?
MV: There's definitely going to be changes. There's little doubt about that. The general feeling is that the government is going to adopt some, if not all, of the Tom Jenkins' recommendations. Some of the benefits for smaller companies are going to disappear.
Author's Twitter: @nbennett_biv
Author's Email: nbennett@biv.com