GreenAngel Appoints James Dean as New Director
Vancouver, February 10, 2011 – GreenAngel Energy Corp ("GreenAngel") (TSX-V:
GAE) is pleased to announce the appointment of James Dean as a director, subject to the approval of the TSX Venture Exchange.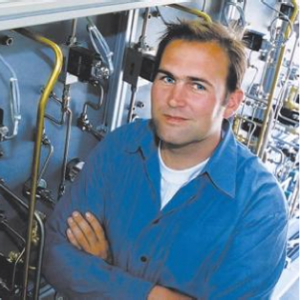 James Dean is founder and CEO of GreenAngel investee company dPoint Technologies www.dpoint.ca, a leader in the green technology field of membrane based heat and humidity exchangers for building commercial energy recovery and fuel cell systems. James was recognized as one of Canada's Top 40 Under 40, was formerly CEO of Greenlight Power (a clean energy technology company) and was a partner with KPMG Consulting. James has an Engineering Degree from the University of Waterloo and an MBA from the University of Western Ontario. James sits on the board of dPoint and was formerly on the boards of the North Shore Credit Union and Fuel Cells Canada.
Comments Mr. Dean, "I am excited to be joining the leadership group at GreenAngel and to have the opportunity to demonstrate the many benefits that GreenAngel's green energy investment model offers for both my company and the public investor."
Michael Volker, Chairman of GreenAngel comments, "James brings with him tremendous insights into what it takes to successfully start and exit a venture based on his experience at Greenlight Power and now with dPoint Technologies. James is an extraordinary entrepreneur with an exemplary reputation, and we welcome him to the board of GreenAngel."
About GreenAngel Energy
GreenAngel Energy Corp. is a green energy technology company. Our focus is commercializing new technologies that produce renewable energy, improve energy efficiency, or use renewable energy resources such as water, wind and solar. We also work with companies that deploy or manage technologies and processes that reduce greenhouse gas (GHG) emissions. In addition to providing strategic capital to investee companies, GreenAngel also provides business and advisory services to help ensure these companies achieve commercial success. The firms include Delaware Power Systems, Light-Based Technologies, Habitat Carbon Assets, Rapid Electric Vehicles, DPoint Technologies, and Paradigm Environmental Technologies. For more information, please visit www.greenangelenergy.ca.
Neither the TSX Venture Exchange nor its Regulation Services Provider (as that term is defined in the policies of the TSX Venture Exchange) accepts responsibility for the adequacy or accuracy of this news release.
ON BEHALF OF THE BOARD
Bob de Wit
CEO and Director
(604)916-3434
Disclaimer for Forward-Looking Information
Certain statements in this release are forward-looking statements, which reflect the expectations of management regarding the Company's listing of its common shares on the TSX Venture Exchange. Forward-looking statements consist of statements that are not purely historical, including any statements regarding beliefs, plans, expectations or intentions regarding the future. Such statements are subject to risks and uncertainties that may cause actual results, performance or developments to differ materially from those contained in the statements. No assurance can be given that any of the events anticipated by the forward-looking statements will occur or, if they do occur, what benefits the Company will obtain from them.