Renewable energy sources provided nearly 10% of both domestic energy production and U.S. electrical generation in 2008 with non-hydro renewable electricity expanding by 17.6% over the previous year; renewable energy will account for about a third of new electricity capacity added to the U.S. grid over the next three years.
Green Resource Centre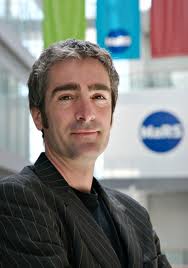 Tom Rand started his career as a software renegade in high school. Then he went legit, and founded Voice Courier Inc. He now focuses efforts on carbon mitigation, active in Cleantech venture capital, technology incubation, and commercialization and public advocacy. Tom is the Lead Advisor for the Cleantech Practice at the MaRS Discovery District and sits on the board of many clean energy companies and organizations, including Morgan Solar. Tom holds a BSc in electrical engineering from the University of Waterloo, a MSc in philosophy of science from the London School of Economics and an MA and PhD in philosophy from the University of Toronto.
After Tom and GAE President and Chairman, Mike Volker, met recently Tom was kind enough to offer his book as a resource for GreenAngel followers. We would like to thank Tom for his permission to use the content from his book for our Cleantech Resource Centre.
| | | | |
| --- | --- | --- | --- |
| Solar | Wind | Geothermal | Biofuels |
| | | | |
| WHERE IT ALL BEGINS | GOING WITH THE FLOW | A GIANT THERMOS CALLED EARTH | FILLER UP WITH NATURE |
| | | |
| --- | --- | --- |
| Hydro Power | The Ocean | Smart Buildings |
| | | |
| HOLDING UP THE FLOW | HARVESTING THE HIGHS AND LOWS | PERFECTLY SEPARATING INSIDE AND OUT |
| | | |
| --- | --- | --- |
| Transportation | Efficiency and Conservation | The Energy Internet aka Smart Grid |
| | | |
| LEAVING A SMALL FOOTPRINT | NURTURING THE NEGAWATT | PUTTING IT ALL TOGETHER |